Algeria : Installation of strategic steering committee and supervisory committee for PADSEL NOA cooperation program
Algeria : Installation of strategic steering committee and supervisory committee for PADSEL NOA cooperation program
01 October 2017 / News / 1136 / Emerging Africa
---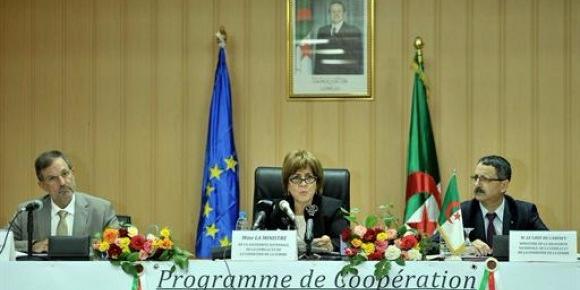 The Minister of National Solidarity, Family and the Status of Women, Ghania Eddalia, chaired, Thursday evening in Algiers, the installation of the members of the commission of strategic direction and the commission of supervision of the program of

PADSEL NOA cooperation, established in partnership between Algeria and the European Union.



In addition to the minister, representatives of several ministries and bodies involved in the program, as well as the EU ambassador to Algiers, John O'Rourke, attended the installation ceremony of the two commissions.
With a financial budget of € 43.4 million, including an estimated Algerian contribution of € 23.4 million and an EU contribution of € 20 million, this program concerns 25 communes under 6 wilayas, namely Chlef, Saida, Tissemsilt, Tiaret, Medea and Ain Defla.
Its objective is to "combat socio-economic inequalities through sustainable development in the communes of the aforementioned wilayas with a view to improving the living conditions of social categories benefiting from social assistance, the unemployed, people with special needs, rural women and create more jobs, "said Project Director Boukhalfa Samir.
In her speech, on that occasion, Eddalia affirmed that Algeria is, today, "changing at all levels which reflect its development and its attempts to mobilize its resources for the benefit of the citizens and devote its efforts to the development, the production and the creation of wealth and jobs ".
Welcoming the various cooperation mechanisms offered by the EU to the Algerian partner, the minister stressed that the PADSEL NOA cooperation program was "a new milestone in the partnership" between the Ministry of National Solidarity, the Family and the Status of Women and the European Union in Algeria.
EU ambassador to Algiers John O'Rourke, for his part, welcomed the level of partnership between Algeria and the EU, reflected in a number of projects in various fields, including local authorities , fishing, crafts and several twinning projects.
---
---