Algeria : Nuclear- Uranium: Russian Leader "Rosatom" inks an agreement with Algeria
11 October 2017 / News / 810 / Emerging Africa
---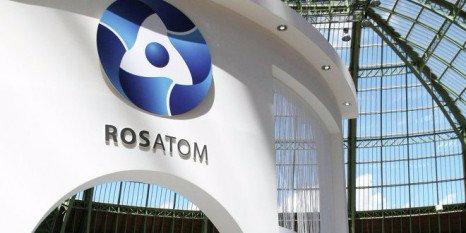 ussian nuclear energy leader Rosatom has inked on Tuesday, on the sidelines of Dmitry Medvedev's visit to Algeria, a Memorandum of Understanding on cooperation in training on nuclear industry and energy, the Russian agency TASS reported.

A first intergovernmental agreement in the field of peaceful nuclear energy was signed in September, 2014 between the two countries. A month later, Rosatom began consultations with Algeria on a nuclear power plant construction project.The agreement was inked at the meeting between Algerian Prime Minister "Ahmed Ouyahia" and his Russian counterpart Dmitri Medvedev, the Deputy General Direcotr of Rosatom and the President of the Algerian Atomic Energy Commission.
To this end, according to the same source, Algeria forecasts a first nuclear power plant by 2025 and a new power plant every 5 years.
According to the TASS agency, Algeria has uranium reserves of about 29,000 tons, which would allow two stations with a capacity of 1,000 megawatts to operate, each for 60 years.
---
---