Egypt : MENA startup investments see slowdown in September
13 October 2020 / News / 343 / Emerging Africa
---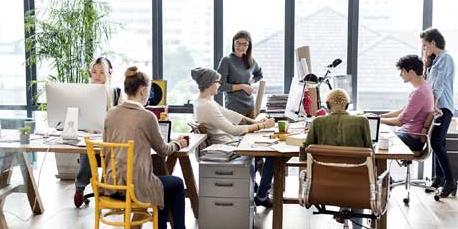 Investments in startups in the Middle East and North Africa (MENA) witnessed a slowdown in September for the first time in 2020 with $10.9 million raised in 30 fresh investment deals, according to the investment vehicle Wamda.
Egypt had the lion share of these investments with $3.36 million, whereas UAE witnessed six deals amounted to $2.7 million, followed by Saudi Arabia with a total of $2.2 million.
The report said that the 30 investments covered education, technology and health tech, which reflects how these kinds of businesses and investments have responded to the ongoing COVID-19 crisis and how venture capital (VC) is moving towards such businesses in the time being.
On Monday, the former managing partners of 500 Startups in MENA (500 Falcons), Sharif El-Badawi and Hasan Haider have announced the launch of a new VC fund, Plus Venture Capital (+VC), with a target fund size of $60 million.
With its headquarters in Bahrain and offices in Saudi Arabia, UAE and Egypt, +VC is planning to invest in 120 early-stage startups across the region, with a particular focus on tech and tech-enabled startups across a variety of sectors, including fintech, healthtech, edtech, logistics, content and e-commerce.
"The MENA startup scene, rather than being crushed by the pandemic, has bounced back with renewed vigour. Major market slumps usually lead to big rebounds, the 2008 financial crash is just the most recent example," said Haider. "Tech companies emerged the clear winners from the last downturn, and this time round the Middle East is ideally placed to leapfrog other major startup economies as the recovery gets underway," he added.
The fund managers give further details about the VC capital being poured in the MENA startups and how it is barely keeping up with the pace of innovation witnessed in the region, especially amid the anticipated boom in the tech sector in the post Covid-19 era.
"Money is flowing into the region at an unprecedented rate, but is still just barely keeping up with the pace of Middle Eastern innovation," said Haider. "MENA's agile startups and entrepreneurs are racing to develop new solutions in fields as varied as healthtech, fintech and edtech, that meet the fast-evolving consumer needs of the Covid era," he added.
According to regional data platform MAGNiTT, $659 million were invested in MENA-based startups in the first half of 2020, which constitutes 95 percent of total venture investments in 2019.
Egypt ranked first by number of deals, while the UAE received the highest share of funding, according to MAGNiTT.
The top five funding rounds account for 49 percent of all funding in the first half of 2020, with three out of the five deals made in the first quarter of 2020, prior to the outbreak of COVID-19.
---
---