Nigeria:LCCI Sets Priorities For Gov't In 2021
27 January 2021 / News / 315 / Africa-Bi1
---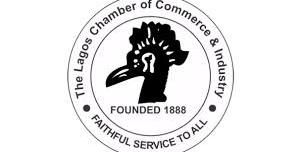 The Lagos Chamber of Commerce and Industry (LCCI) has urged the Central Bank of Nigeria (CBN) to de-emphasize demand management policies and intensify efforts in improving the supply side of the foreign exchange market in 2021.
President of the chamber, Mrs. Toki Mabogunje, made the call while briefing newsmen on the state of the economy and areas to be prioritised by government at all levels in 2021.
The chamber commended efforts of the Central Bank of Nigeria (CBN) in preserving scarce foreign exchange resources at a time the country was faced with relatively lower oil prices and production.
She said: "We welcome the CBN's recent policy stating that beneficiaries of Diaspora remittances should be paid in foreign exchange. The policy is a step in the right direction in resolving the liquidity issue in the currency market by ensuring availability of foreign exchange, especially at the retail segment.
"This should be replicated for other sources of inflows such as export proceeds, Foreign Direct Investment (FDIs) and Foreign Portfolio Investments (FPIs)."
While the chamber also stressed the need for the government to deepen investor confidence, it stated that the confidence in the Nigerian economy weakened further in the previous year due to aggravated fiscal and external risks precipitated by the coronavirus pandemic-related disruptions.
This, according to the LCCI boss, is reflected in the sharp decline in foreign capital inflows to the Nigerian economy to $8.61 billion between January and September 2020, compared to the $20.19 billion in the corresponding period of 2019.
She also emphasised that port operations at Apapa and Tincan ports have worsened the plight of many importers, exporters, traders and manufacturers, as movement in and out of the ports remain a challenge
---
source: dailytrust.com.ng
---