TUNISIA:EU to announce "ADAPT" programme for small farmers and fishermen December 11
11 December 2020 / News / 371 / Emerging Africa
---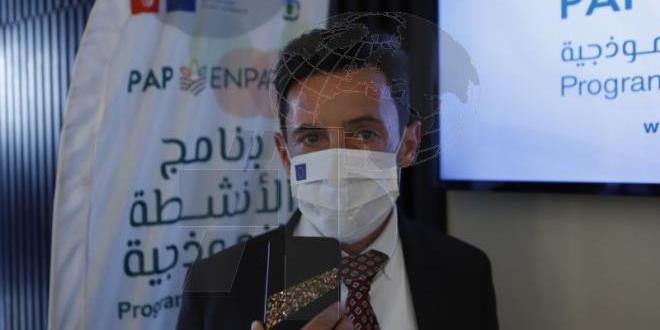 The European Union (EU) will announce on December 11 a new programme "ADAPT" designed to provide small farmers, artisanal fishermen and agricultural cooperatives with funds to achieve energy and natural resource-saving sustainable development projects, Head of the Environment, Energy and Climate Programme at the EU delegation to Tunisia Jean-Pierre Sacaze said.
This new programme will be carried out as part of the tripartite co-operation between Tunisia, Italy and the EU, he specified to TAP on the fringes of the European Neighbourhood Programme For Agriculture and Rural Development (PAP-ENPARD) steering committee's meeting.
"ADAPT," which will run for 8 years from 2021, will earmark 300 million dinars, the first half of which will be granted in the form of donations and the second half in the form of credits to help ensure the sustainability of the local product in this field in the country's various regions.
The programme is part of the broad cooperation process between Tunisia and the EU, Sacaze said, asserting to TAP that funding worth around 600 million dinars will be allocated over the next 5 years to the agriculture and fisheries sector.
The EU has developed the co-operation with the Ministry of Agriculture, Water Resources and Fisheries in several fields, notably the institutional framework, safety and quality standards, innovation promotion, in addition to providing support to small farmers, he recalled.
The aim is to improve the quality of local products, help ensure food security and explore export opportunities to markets in Europe, China and Africa, the official pointed out.
---
---