Tunisia has so far imported 18 thousand tonnes of Ammonium nitrate
28 December 2020 / News / 275 / Africa - Bi 3
---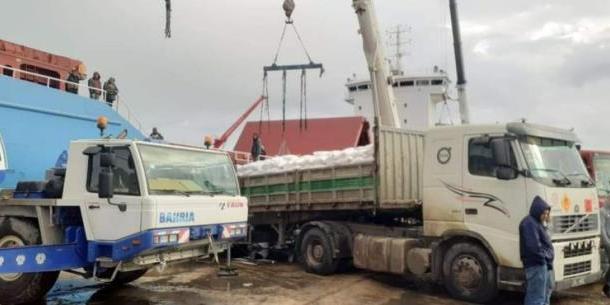 The port of Menzel Bourguiba has so far received three cargo ships loaded with 18 thousand tonnes of ammonium nitrate imported from Russia, which should save the current agricultural season.
The cost per tonne has been set at 500 dinars, said Minister of Agriculture, Water Resources and Fisheries, Akissa Bahri during a visit Saturday to the port of Menzel Bourguiba.
She added that this price was set after consultation with the Minister of Trade, stressing that all coercive measures will be taken against speculators, some of whom went as far as to market this product at 800 dinars a tonne.
The minister stressed the need to strengthen coordination between the various stakeholders including the Tunisian Chemical Group (GCT) to save the agricultural season.
The GCT was called upon, during a working session held last September at the Ministry of Finance, to import 60,000 tonnes of ammonium nitrate in three tranches of 20 thousand tonnes at an estimated cost of 45 million dinars.
Ammonium nitrate will cover farmers' needs to ensure the smooth running of the new sowing season for field crops since it represents about 90% of the nitrogen fertilisers used in Tunisia.
This call comes in the light of the difficulties GCT is experiencing in the manufacture of phosphate fertilizers, in particular ammonium nitrate and phosphate dioxide (DAP), which are needed for the field crop season and the rest of the other sectors, due to the complete stoppage of production since the second week of July 2020.
This is due to the lack of supply of the necessary quantities of phosphates since the third week of June 2020, due to job-seeker sit-ins.
---
---