Tunisia-Tunisian and Libyan businessmen call for creation of joint investment fund
09 February 2020 / News / 312 / ABI 1
---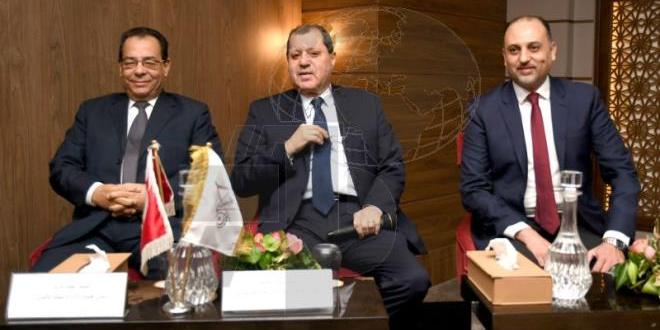 A number of Tunisian and Libyan investors and businessmen called on, Friday in Tunis, for the creation of a joint investment fund in the two countries.
During a meeting held in Tunis under the theme of "Banks, Finance and Investment," participants unanimously stressed the need to increase bilateral trade which went down from 1.400 million dollars in 2010 to less than 700 million dollars currently.
They laid emphasis on the banking sector in providing assistance to Tunisian and Libyan young people, calling for increasing the number of banks in both countries and encourage Tunisian banks set up in Libya.
President of the Tunisian Chamber of Trade and Industry in Tunis Mounir Mouakher reiterated the need to boost bilateral partnership between businessmen and investors.
Mouakher also urged Tunisian trade banks to support Tunisian investors launch projects in Libya, underscoring that the Tunisian-Libyan financial inclusion process remains "vital" to create a business climate conducive to investment.
President of the Union of Maghreb Banks Ahmed Karam stressed that the State itself will not be able to develop bilateral trade, calling on the private sector to carry the torch and fulfill its major role in boosting investment.
The expert recommended speeding up the creation of free trade zones between the two countries as well as encouraging Libyan investors active outside the Arab Maghreb launch projects in Tunisia and Libya.
Representatives of Libyan banks stressed the need to restore the level of trade reached in 2010 ($ 1.4 billion), pinpointing that the current situation in the two countries has impacted investment.
Libya remains Tunisia's major economic partner in the MENA region.
---
---