Algeria : NEXT SILA ON 25 OCTOBER 2017
Agenda / 1073 / Emerging Africa

25 October 2017 10h35 | Exhibition Centre Pins Maritimes (SAFEX), Algiers
---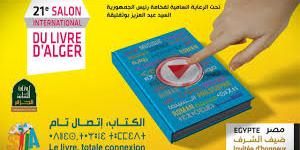 ALGIERS-The next International Book Fair of Algiers (SILA) will take place on the last Wednesday of October 2017 at the Exhibition Centre Pins Maritimes (SAFEX), Commissioner of Sila Hamidou Messaoudi announced Saturday in Algiers.
Speaking at a press conference on the closing ceremony of 21st SILA, the Commissioner said that the Fair "will not change location even if SAFEX must launch rehabilitation works ordered by Prime Minister Abdelmalek Sellal" during the inauguration ceremony of the Fair.
Thirteen publishing houses including six ones will be excluded from the next SILA for "infringement of rules," Messaoudi said.  
In response to a question on the absence of Latin-American publishers, the Commissioner affirmed that "many Spanish-speaking publishing houses will participate in the next editions of SILA."
"Until Friday, the 21st received 1,225,000 visitors," he added, highlighting a peak of 400,000 visitors on 1st November and the visit of 30,000 students."
---
---