Nigeria:We've Acquired Tech, Skills For Nigerian-Made Car Engines – Zeetin's Boss, Azibaola
Nigeria:We've Acquired Tech, Skills For Nigerian-Made Car Engines – Zeetin's Boss, Azibaola
05 October 2020 / Analysis / 410 / Emerging Africa
---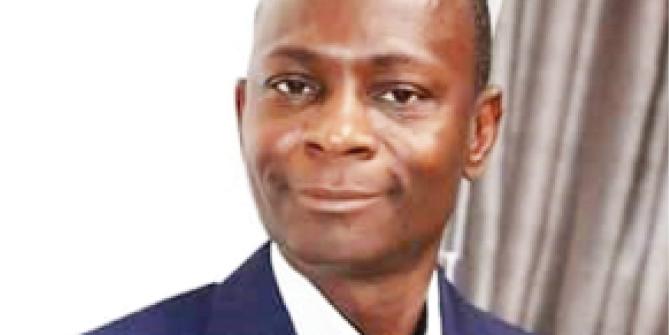 Robert Azibaola is the Managing Director and Chief Executive Officer of Zeetin Engineering Limited, a start-up precision engineering company that specialises in producing car engines, spare parts and metal fabrications.
In this interview, he explained how the company would advance Nigeria's technological quest for locally made automobile and heavy-duty machines.
What innovation is Zeetin bringing on board?
Zeetin is an innovative and precision engineering company. We want to create an atmosphere of innovation for Nigeria because we realised that it is the missing link in our country. Once we are able to get technology right, every other thing flows and Zeetin is one of the institutions we set up to fill that gap.
Most importantly, we want to create what we presently import into the country in terms of precision engineering, heavy-duty and everyday solutions, especially in the auto industry and also in the aeronautical industry, oil and gas industry and agricultural engineering. All those things (the country imports in the engineering sector), we'll be able to produce here, using Nigerian talents mostly. It doesn't mean we are excluding foreigners; whoever has an interest in developing Nigeria is welcome on board too, because the primary purpose is to develop Nigeria and the secondary interest is profit.
How would this cut down on import items?
We are taking the pain to set up one of the factories we are in right now (in the Idu Industrial Area of Abuja). We realised most of what we use here in terms of the auto industry is imported. Ninety percent, in fact, if not hundred percent is imported; nobody is making locally, even up to upholstery, they are all imported. Here, we realised that, in a car, there are three main things, the engine, the body and the drivetrain. A lot of people don't know about the drivetrain, it is like the carcass: just like your skeleton. So, once you're able to make the engine, the drivetrain and the body, you have made a car.
An average car has about 30,000 parts; the biggest automakers don't make about 20 per cent of those parts, they are outsourced. What is so challenging and difficult that we are unable to make a simple car engine whether for gasoline or diesel; it is so dumbfounding! What we are trying to do is to show that we can break the ice and make the first really made-in-Nigeria car engine from the scratch. Once we are able to make the car engine, then we'll now go to the next step.
How do we make this engine to be able to move from one point to the other? You need to put the drivetrain and the car body. Most people buy cars on the basis of the look of the car which is car body, they make it so appealing and beautiful that you'll want to jump into it, but that's not the car, the most important thing about the car is the engine and the drivetrain that determines whether it is strong enough to protect you in case of accident; strong enough to withstand wind and other natural disasters.
We have the machines to do all that here; in fact, some of the companies that export vehicles to Nigeria don't have the equipment we have in this factory and that is the reality! What is it that we don't have in this country? Is it the metal which is steel or ability to design the engine or ability to produce it? We have all these here and the opportunity to design it (the made-in-Nigeria car engine) will even be thrown to Nigerians because we realised that Nigerians, even in the United States, are the most intellectual workforce over there. Some of these people are experts in different fields of engineering, so we'll be engaging them.
You know cars are computerised now, so we have the engines to do all these and we have some local manpower here but we'll also do adverts for Nigerians at home and abroad to buy in. We also want to go to Aba, Onitsha, Lagos, Kano, Maiduguri and other cities to engage those who have the ability to make good and neat upholstery. It is an interesting venture we are going into and we do hope that Nigerians will be excited to participate.
Are you into partnerships with assembling plants, like Innoson or the government on this?
Innoson is a great Nigerian and has motivated a lot of young minds and I encourage him to continue doing what he's doing and even improve on it. Here, we are not an assembling plant, we are automakers. It is one thing to be an assembling plant and another thing to be an automaker. We are going to make auto-parts and at the end of the day, we'll make our own vehicle for the purpose of making Nigeria great and giving our fellow countrymen that sense of belonging. We are able to do it!
Countries are not made great by governments; countries are made great by individuals and most of the people that made the greatest inventions and made their countries and the world great never ventured into politics and some never even had government's help. We are not saying the government should not be interested. If we are doing this and at the end of the day it brings glory to Nigerian government, why not if they come in. But there's what we call affirmative action; people must make sacrifices for their country. Was Thomas Eddison a politician? Was Ford a politician? Even nowadays, the people you are hearing of in America and the rest of them are not politicians and they made their countries great.
Innovative ideas are brought on board by individuals and corporations and once you're able to make the dream and put it on ground then it becomes the country's property.
We hope in the future, Zeetin will become a pride for Nigeria, just the way Americans go anywhere and say, 'We own Boeing'. We want a situation where, one day, people will be proud to say, 'Yes, I'm from Nigeria', and when they're asked, 'What do you have in Nigeria?' they will say; 'We have Zeetin as an innovation-driven company'.
How soon should Nigerians expect this?
We are building and we have the belief that we should be able to complete this structure within the next four months. Once we complete the structure, we'll start. We don't have a time-frame but you can be rest assured that to produce a Nigerian engine, it might not take us the next two years. It is not something we are doing alone; we are doing it with other Nigerians.
How many jobs will this venture create?
This is an incubation centre and it is a catalyst for other industries. While we are going to employ and engage the best of the best here, there are other industries that are going to spring up around Zeetin. For instance, if you look at Boeing, there are thousands of industries that are part of the supply chain of Boeing. So, here, we are going to have a lot of other companies that are going to be part of our supply chain as well.
The ripple-effect is that while we are here employing the best of the best, other companies that'll be depending on us will also employ others, so it is going to spread. It is a job-generating virus for Nigeria.
---
source: dailytrust.com.ng
Analyste: Robert Azibaola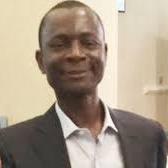 ...
---
See too
---