Nigeria:Why FG Pushes For Zero Oil Economy – NEPC CEO
15 September 2020 / Analysis / 277 / Emerging Africa
---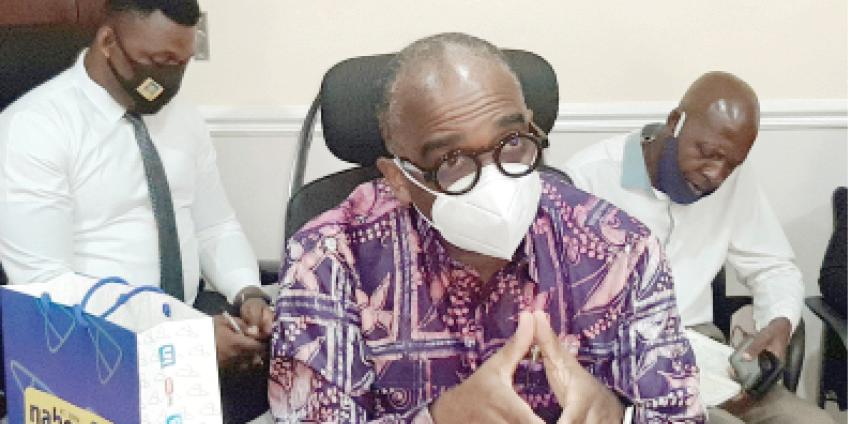 The Nigeria Export Promotion Council (NEPC) is a Federal Government agency that promotes value addition and export of Nigerian goods.
In a recent encounter, the Executive Director/Chief Executive Officer of NEPC, Mr Olusegun Awolowo, highlighted the steps Nigeria is taking to migrate to what he called a 'zero oil' economy, driven by exports of local goods and services, to end reliance on oil.
How do we address the issue of some of our products being rejected abroad?
Beans was actually banned because of some traces of weevils in it and it was banned by the European Union (EU) then. The amount that is being exported is not something that would blow your skirt really. But it is still a livelihood to some people. At that time, if you remember, we had a case in Kaduna where some people died because of this poisonous thing in the beans.
For us, food safety is very important and of course, you can't export that when it is even killing your own people.
I set up a 17-inter agency committee which was later consumed by the federal government which was anchored as Zero Reject Committee. The federal government continued with it; they took it over via the Ministry of Agriculture and they are working. We work with them. UNIDO partnered with us and we went back to the farm to educate farmers. So far, what we have done is we have a manual, standard operating procedure (SOP), from the farm – or the way to the table for our farmers – and the whole value chain process for beans.
Yam was not banned. Nobody banned yam. Some were rejected at the port but I think the issue was, yam is still on the exports' prohibition list, and we haven't even lifted it yet. We just closed our eyes, if you want to take yam out now. We want people to make money. We are working on trying to take some of these goods out.
The idea then was that we were not producing enough. Interestingly, it was the same yam that was banned from the US and another from Europe. It is the one sent to Europe that had a problem. But the problem started right from the port. We had a big problem then getting to the port and moving goods out. The other that went to America was not banned. Another one got to London and some of the yam was banned.
Nonetheless, people are still taking yam out. Even during this COVID, we had a guy who shipped his yam abroad. Normally because of the weight of yam, it is shipped. We actually got a cargo deal and the yam was lifted by airfreight and arrived in the UK the next day which had never happened. So fresh yams got there that day.
There are instances of Nigerian goods being taken to Ghana and from there sent to Europe and other places as being produced from Ghana. How can this be addressed?
Yes, we have heard a lot about the goods taken to Ghana from Nigeria and from Ghana they send them abroad and say they are from there. I have told you Ghana signed the European Partnership Agreement (EPA). We did not sign. Obviously, they are going to have preferences and privileges. They have that for their cocoa. They are not charged whereas the cocoa was from Nigeria, that is what happens in international trade.
NEPC has identified 22 items for export across the world, what are those items?
We are also working with the states. We have what we call, 'One state, one product' plan, in which each state would at least give us one product. We are not limiting them. So the idea of a zero oil plan is that we encourage them to produce and give us these products. We look at the zero oil plan and one of the things we took there was petrochemicals for example.
Nigeria is a petrol economy but we are importing. Petrochemical business is a $150bn business annually globally. Nigeria is not there. Why? We are importing because our refineries are not working. When the Dangote refinery comes on stream, it is going to take care of petrochemical products from West Africa and with the coming of the Africa Free Continental Trade Agreement (AfCTA), you can imagine what that is going to make.
Another one is cocoa. It is actually very painful, very sad for us. We are less than 300,000 metric tons of cocoa per annum and Cote D'Ivoire is almost 2 million, Ghana is almost 1 million metric tons of cocoa. We, in sub-Saharan Africa where most of the world cocoa is, are struggling with revenues. I think it is less than $8bn. Now when that cocoa goes out, it gets to Brussels, it gets to Switzerland, which doesn't have a single cocoa tree. It gets there and it is turned into an $80bn market annually and we are not part of that. We lost the plot a long time ago in this.
So we are calling on our people to scale up production. Another one is cashew. We looked at our strategies. The strategy for the Federal Government then was the Nigeria Industrial Revolution Plan and the plan calls for us to start exporting processed goods. We cannot live and survive through raw materials alone.
We are producing 110,000 tons and about 90,000 or so go to Vietnam. I was in a meeting with them and I said, 'Listen, why don't you come and establish a processing plant in Nigeria, what is stopping you' and the guy looked at me and said, "You did 110,000 this year, we have taken over 95,000 of it. What is left for people?" We are working with USAID and we are working on a two-legged cashew strategy; one, to scale up production, and two, processing.
Today we are processing cashew. We have both semi-processed and fully processed cashew in Nigeria. That is the success of our zero oil plan. We have various cashew processing companies – two in Ogun State here; one I know of in Kano; one in Ilorin, Kwara State; and one in Abuja.
Logistics is also a challenge in trying to move goods to the ports. Are we on course in addressing that?
Part of the zero oil plan is also to tell the government, 'this is the supply chain, this is the route, and I am saying it is more important to build the rail from here to the port'. Let's look at the chain. Lagos-Ibadan rail will start soon and you can see the joy. We will be beating that six hours that at times you are on the road just from Lagos to Ibadan. Not to talk of coming all the way from Benin or the North. These are all the things the government is trying to do.
What are some of the things that have been done on the 22 items?
The federal government set up a committee, the National Committee on Export Promotion. It is a National Economic Council (NEC) committee chaired by Jigawa State Governor and we have about four governors on the committee, the Minister of Agriculture, the Comptroller-General of Customs, and many MDAs also on it. The idea is to take that zero oil plan and work on it. So we are working with many of the states also under the one state, one product plan.
---
source: dailytrust.com.ng
---