"Tunisia should launch 25-billion-dinar plan over 3 years to avoid economic collapse" (economist)
"Tunisia should launch 25-billion-dinar plan over 3 years to avoid economic collapse" (economist)
14 September 2020 / Analysis / 218 / Emerging Africa
---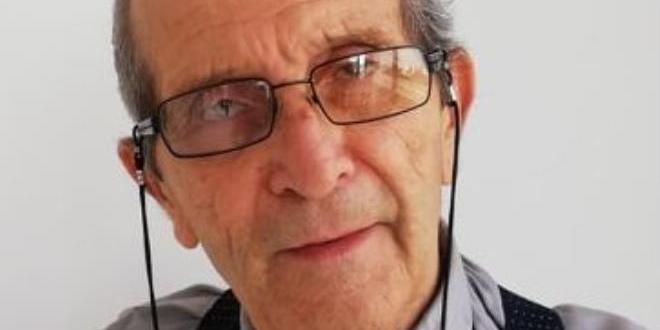 "Tunisia should launch a rescue plan of 25 billion dinars over 3 years (2021-2022-2023), to support the economy and jobs, equivalent to the estimated losses of real wealth creation in 2020," economist, academic and founder of the "Institut Africain D'économie Financiere" (IAEF-NGO), Dr. Tahar El Almi said in an interview with TAP.
According to his estimates "Tunisia would lose 25 billion dinars of real GDP by the end of 2020, with the crisis caused by the coronavirus pandemic".
"The plan, whose amount represents about 7% of GDP per year, over 3 years, at current prices, should be executable now, to extend over three years (2021-2022-2023).
It would aim to prevent the health crisis linked to the coronavirus from causing a collapse of the national economy. The first objective would be the creation of 170,000 jobs over the 3 years" he pointed out.
"The mechanism to be put in place should dedicate 35% of the financing of the global rescue plan to improving the economic competitiveness of the country, 30% to the development of public investment in basic infrastructure and more environmentally friendly energy sources, 25% to back inclusive private jobs, particularly badly hit by the crisis and 10% to support vulnerable social groups.
El Almi said "the first part of the competitiveness component should include a tax cut over three years (2020-2021-2022), as well as a reduction in contributions and fees paid by companies, regardless of their level of profitability".
"The second component, dedicated to social and regional cohesion, should provide for investments in health, education and youth employment, notably through hiring incentives and tax breaks for companies".
This plan should also provide for investments in the construction and public works sector, transport, especially railways, and the construction and rehabilitation of public infrastructure (schools, hospitals, etc.).
Social housing and the solar / photovoltaic industry, a key element of the energy and ecological transition, should also benefit from financing over three years.
According to the economist, "the widening public finance deficit could be financed by a domestic bond issue and offset by the surplus tax revenue generated by the revival of investment and employment from 2021 onwards".
"The new government should bring the economy back to its pre-crisis levels (2019) by the end of 2022, while the country is heading towards the worst depression it has experienced since independence, with a contraction of GDP of about -22% for the moment, but should reach -34.89% by the end of 2020," he said in conclusion.
---
---